About us
Necessity is the mother of invention and out of a need to move forward, TruckClaws were born.
Out of options
The Journey Begins
Mike Curry owned the ultimate truck and thought nothing could stop him. One winter near his mountain home of West Virginia a blizzard struck unexpectedly. He found his truck stuck in 3 feet of snow and no way to get out. When he called a wrecker he was told it would take a week to get to him. Mike got on the internet to find a good solution but nothing seemed like it would get him out. He knew what he had to do, he went to his barn and got to work. He welded together a crude version of what we know as TruckClaws today. It took quite a few tweaks to his design but eventually, he managed to get himself unstuck saving time and money. Mike threw his TruckClaws behind the seat and forgot about them until one day he saw a big semi stuck by the side of the road. He figured it was worth a try and when that Truck moved forward to his astonishment, the truck driver exclaimed: "you should sell those!". Mike knew he was on to something so he took the trucker's advice and began the process of developing TruckClaws.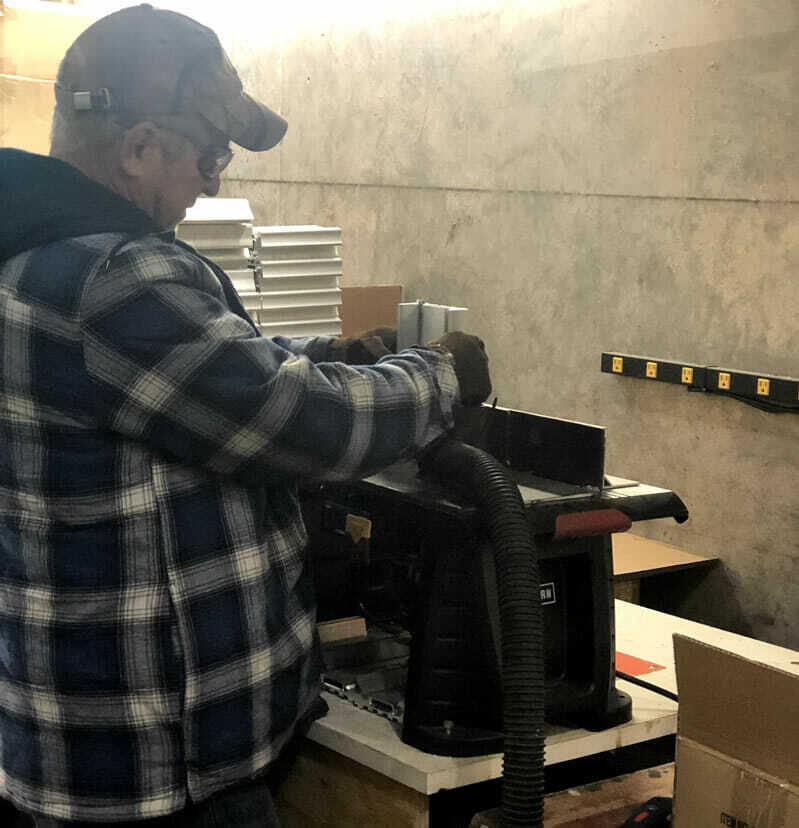 Finding the perfect design
Two Years of Design
Now that Mike was going to start the process of getting a design patent he needed to perfect his design. It took a ton of work testing in snow, ice, mud, and sand throughout each season. At first, he had to keep another vehicle around to help pull him out when the devices failed but he kept on tweaking his design and rebuilding them until he knew exactly how they needed to be constructed. After having raw material prototypes machined and finishing them by hand, he got the point where he no longer needed another vehicle as a backup on his tests and he knew he was ready to sell TruckClaws! Out of two years of rigorous testing, he learned in-fact there were two separate designs needed depending on the weight and size of the vehicle. He Developed TruckClaws Commercial for large trucks such as big rigs and TruckClaws II for lighter trucks, pickups, SUVs, and vans.
Result of all the hard work
Thousands of satisfied customers
Mike hit the road to get the word out visiting hundreds of trade shows throughout the country. The response was overwhelming. Pickup Truck and SUV owners, Truckers, Farmers, Fireman, Military personnel all started emailing Mike with thank yous for his lifesaving invention. After Mike's trademarks and patents were approved it was time to share his product with the world. Today TruckClaws are available in hundreds of stores throughout the USA and around the world. They are used by everyone from Commuters trying to get to work after a snowstorm to workers in sand-covered oil fields in the Middle East. TruckClaws have won many design and innovation awards for their usefulness.