It is that time of year again to start thinking about Christmas gifts for your friends and family. Do you have that person in your life that seems to have everything and is hard to buy for? Or are you looking for a great gift that shows you care about someone? TruckClaws can help you get "unstuck" from the rut of holiday purchases! We are of course a bit biased, but we believe TruckClaws makes the perfect holiday gift. Here are a few reasons why: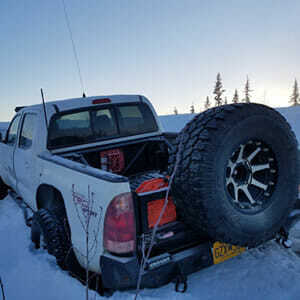 A unique gift for people that are hard to buy for
Let's be honest: often these are the guys in a family. They say the older the boy the more expensive his toys. Getting a gift for the guys you care about doesn't have to break the bank. The fact is that Pickup trucks, 4x4s, and SUVs are all prone to getting stuck no matter how big the engine or how good the suspension. Do you have a hunter in your family or someone who likes to go offroad? Or an older gentleman who you are concerned about driving in icy or muddy conditions? TruckClaws makes a perfect gift for this individual. Our traction aid is built to last and can help that hunter avoid being stuck in the woods without cell service, keep your offroading enthusiast moving along on the trails, or a grandfather make his way back home for the holidays on a snowy day.
Truckclaws are not just for guys
Guys aren't the only ones who get stuck out there. Do you have a daughter heading off to college who has to make a long trek between here and the university? Does that route get hit with snow often? A wife or mother who could use some help getting out of the driveway in winter snow or spring mud? Ladies like to get out on the trail for off-roading or hunting as well, this would be the perfect gift for them. The fact is everyone in your family should have a set of TruckClaws in their vehicle. If you're a parent with a young adult driver who drives a truck or SUV or any vehicle that has 2.5 inches of clearance you should make sure to add a set of TruckClaws II to their vehicles along with blankets, flashlights, snacks, and flares to make a great emergency roadside kit for them.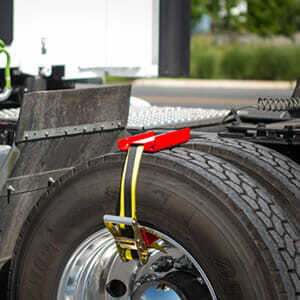 They save money in the long run
Regardless of the driver and reason for getting stuck, TruckClaws pay for themselves after one use. The cost of towing is getting higher every year, and we have lost count of the testimonials we have received of folks thanking us for a product that has not only saved money but saved time in having to wait for the truck to arrive. A minute to install and get unstuck versus a couple of hundred bucks and risking the possibility of not being able to get a hold of a tow truck due to lack of cell phone signal. That's peace of mind you can't put a price tag on.
The impact of COVID-19 on the Holidays
With the unfortunate propagation of the Coronavirus throughout the country this year there will be fewer people taking flights to see their family and there will be fewer people exchanging gifts in person this year. Fortunately, our website has a handy feature where you can select the "ship to a different address" option at checkout. This means you can send your TruckClaws gifts directly to your friends and family even if you won't be able to visit with them in person. If you are looking to do a large order and send to multiple locations this year contact us directly to facilitate your request.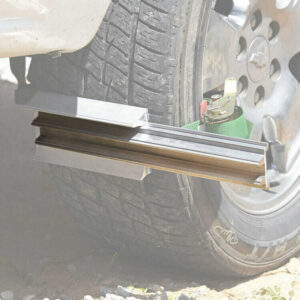 Which kit do I buy for them?
One way is to use the buying guide on our Shop page by answering a few questions it will filter out the best version of TruckClaws for your loved one.  If you are buying a gift for someone only likely to get stuck occasionally, the TruckClaws II Light Truck Kit is a good option. If you are buying a gift for a commercial truck driver you want to purchase the TruckClaws Commercial Kit. If you are purchasing for a hunter or farmer the TruckClaws II Extender Bar Combo Kit will help them get out of deep muddy fields. If you are purchasing for an off-road enthusiast you might want consider the TruckClaws II Off-road Comb Kit.
Whatever the reasons or persons you are buying for, consider TruckClaws this year for Christmas! They make the perfect holiday gift! If you have any questions please feel free to contact us.