We love getting feedback like this from our customers! Getting unstuck from a snowbank made simple.
As a Game Warden in the State of Nevada, I am constantly looking for and acquiring new and different tools to assist me in the field trying to accomplish our duties. As you can imagine, we work in very remote places and help isn't always nearby, so we have to be able to self extricate ourselves and others quite often. I came across your product several years ago and decided to purchase a set of four and try them out. I was a bit skeptical at first.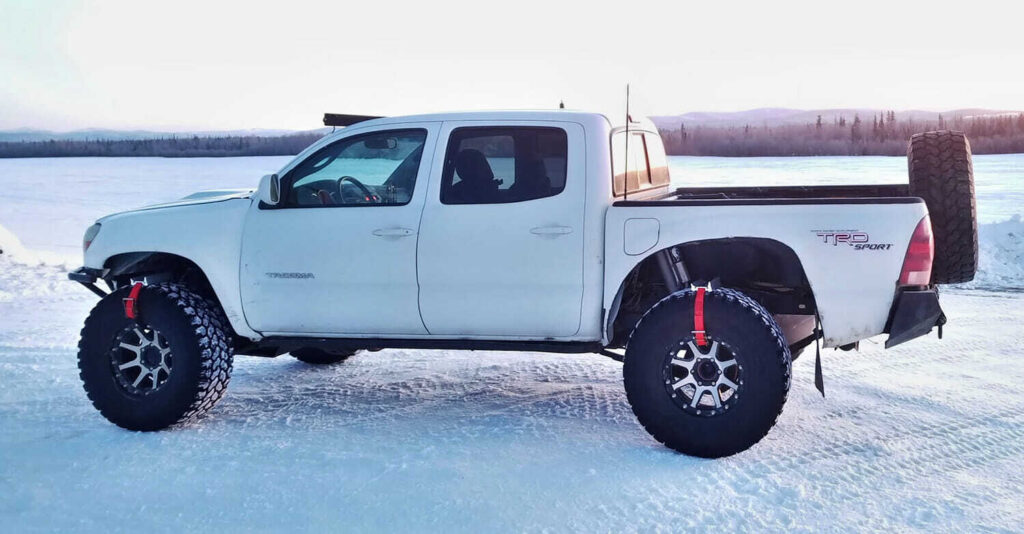 However, after being stuck in a fairly deep snow bank, I decided to try them out. They worked magnificently. It sold me on their usefulness and I spoke with several other Game Wardens about them. We ended up purchasing several more sets for our Regional crew. they are a very valuable tool and option we use in our varied "toolbox" of implements. They have saved me numerous times and have been the perfect tool in several instances. The benefit of this tool is they are compact and easy to put on and a much better first option in getting temporarily stuck in snow and mud.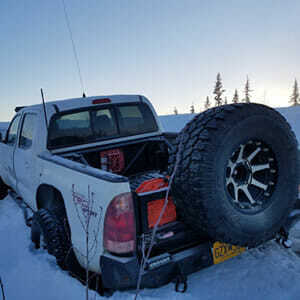 These bridge that gap between getting unstuck from a temporary situation to using something for longer periods. The construction is top notch and durable for short periods. I was assisting a group of UTVs that were stuck deep in a snow bank along a very remote rocky dirt road. They were too deep in for me to get close enough and winch them out. I used your product to get them further down the road and closer to total extrication or close enough for me to winch them to dry ground. He became a believer in the claws and likely purchased a set later.
Ever needed to get unstuck from a snowbank like this? Plan ahead before the snow falls and purchase a set of TruckClaws!